Bully Stick Holders: The Ultimate Guide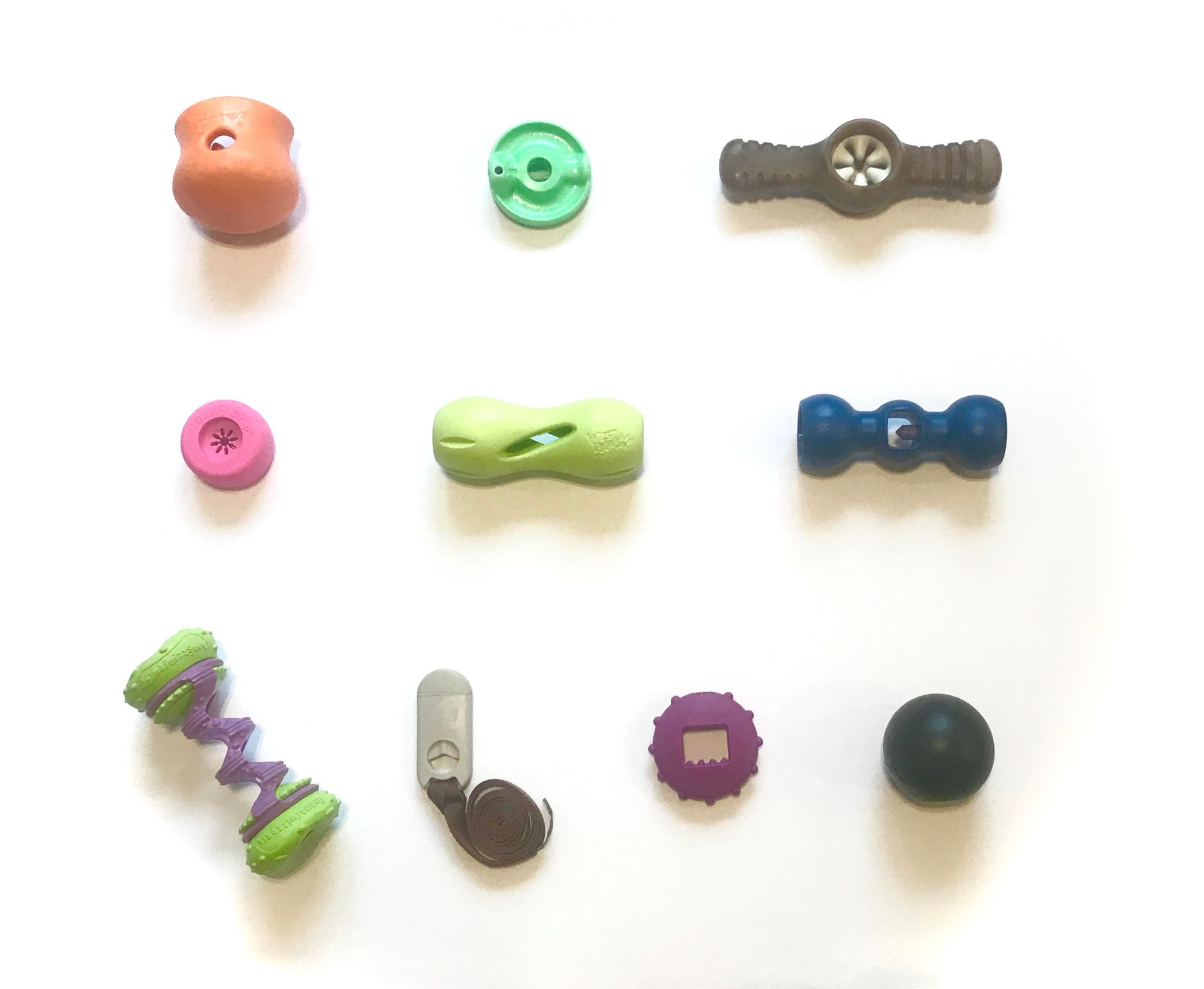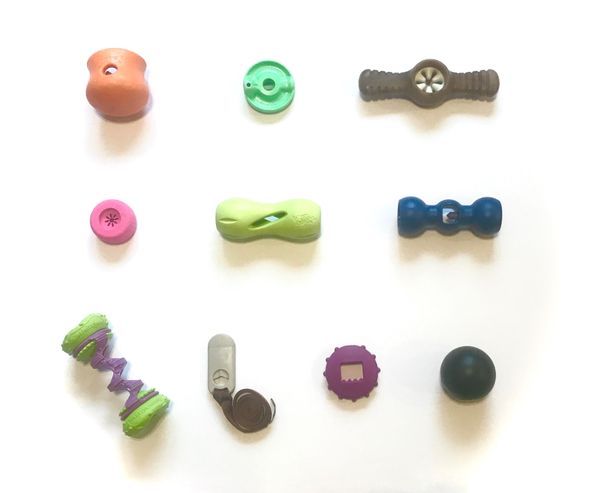 After ordering and examining the 10 bully stick holders on the market (every one I could find) I had the most promising tested and reviewed by 9 dogs of all sizes (from 18 to 205 lbs) who have a history of swallowing the end of a bully stick.
In this article, I share our learnings on what we found to be the safest and securest bully stick holders for your dog using Bully Bundles' bully sticks or really any bully sticks.
Here is the video version of this guide (including the holders in use and demonstrations):
Just in case you're not familiar - bully sticks are an awesome single ingredient (beef), high protein, teeth-cleaning, 100% digestible, long-lasting dog chew.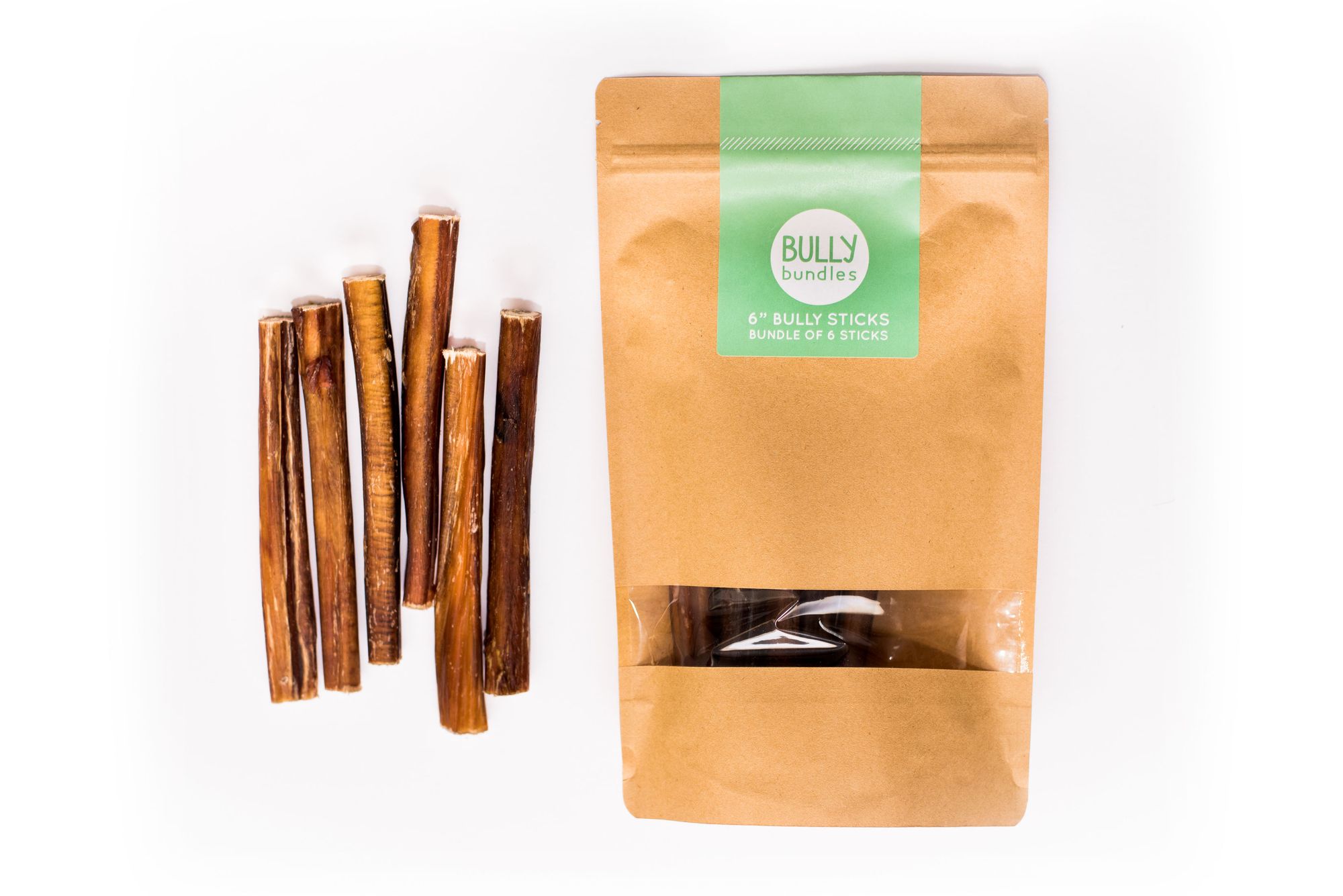 And while most dogs don't, some dogs will try and swallow the last couple of inches of a bully stick whole: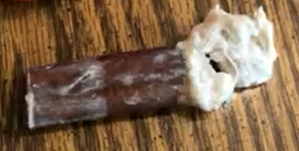 If your dog is one of these, the solution to your issue is in this article!
There are 10 bully stick holders on the market (that I could find):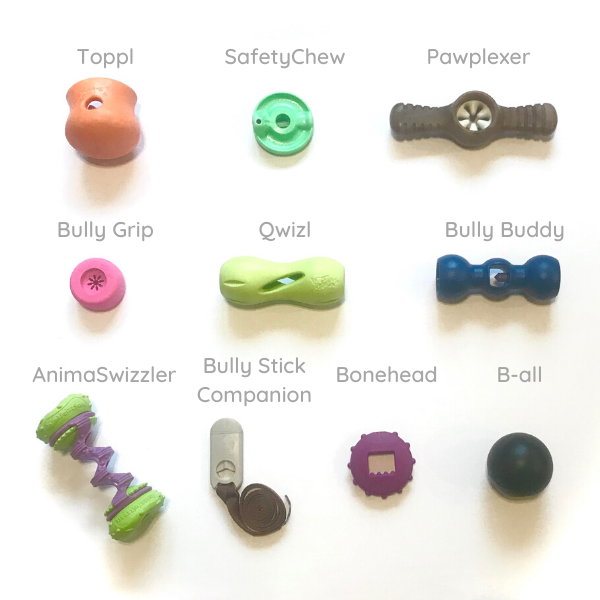 I have worked with 9 Bully Bundles' customers and their pups who have had this issue of swallowing the last piece of a bully stick to review these holders.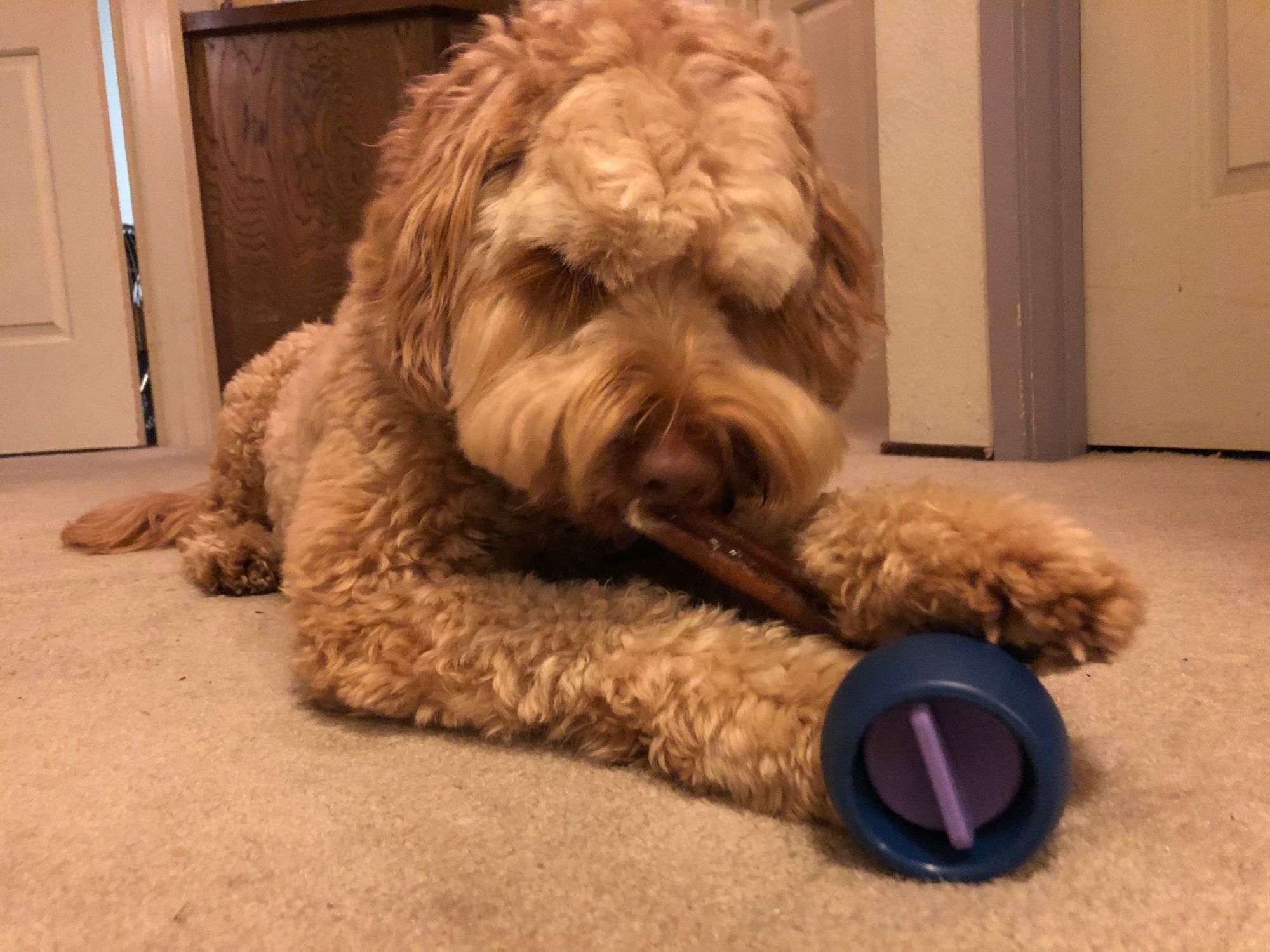 Here's what we found:
Some holders are great for enhancing chew time fun, but do not provide a strong hold on the bully stick (read: if your dog wants to get the bully stick out of the holder, he or she can):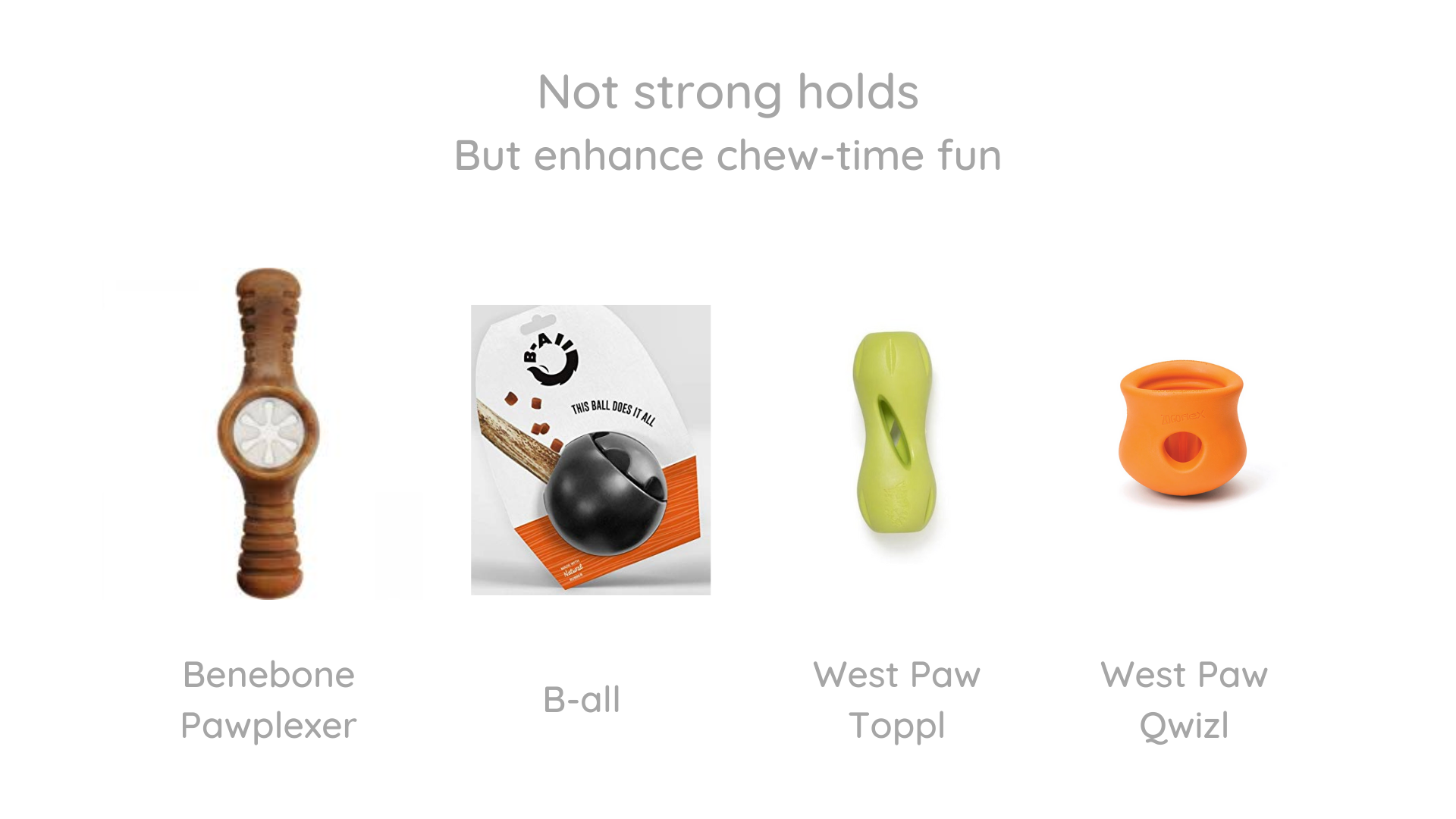 2. Some holders can provide a strong hold but have drawbacks for most situations: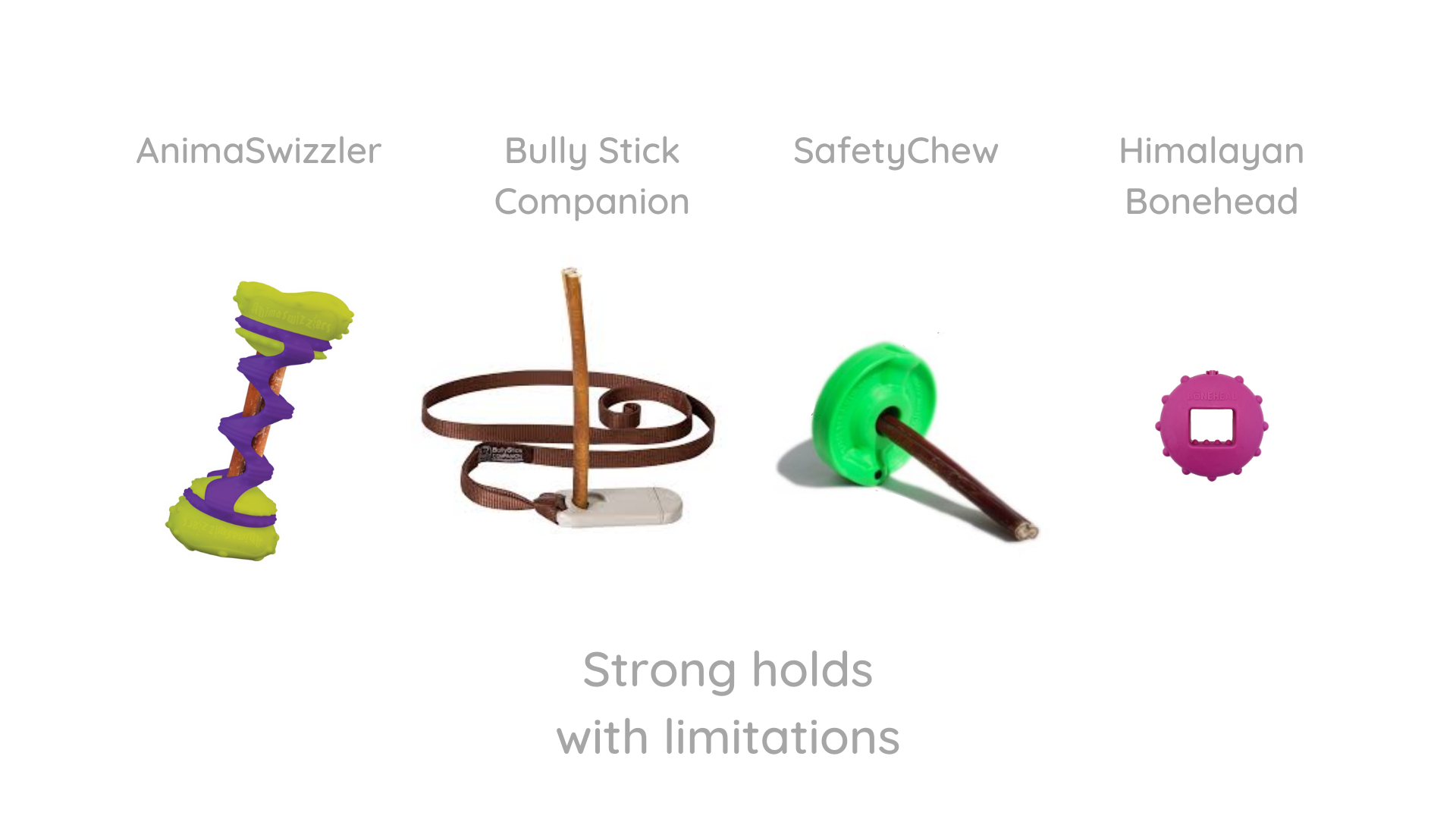 Some more details on these:
AnimaSwizzler: Can be found but no longer is being produced and breaks apart with tough chewers.
Bully Stick Companion: Strictly for dogs 30 lbs and under
SafetyChew: Launching at the end of February 2020, requires a hole to be drilled into the bully stick
Bonehead (by Himalayan): Made for the Himalayan Yak Chews but can also work for extra thick and jumbo bully sticks.  A plastic screw comes down into the square opening to pin the chew down.
And now, drumroll please...
3. What I recommend based on our findings - The Bully Buddy and the Bully Grip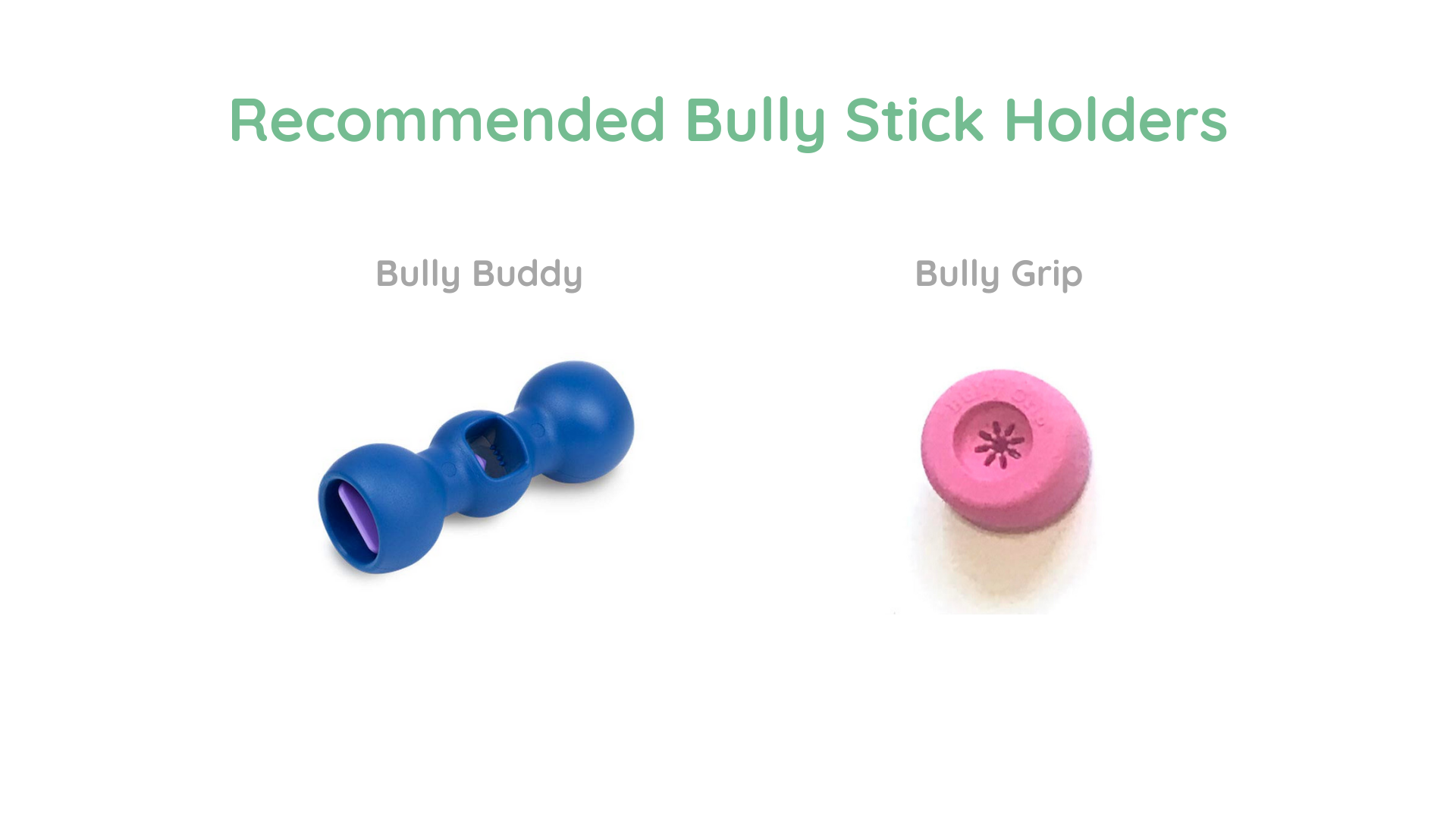 Both of these provide a strong and secure hold on the bully stick and work for dogs of practically all sizes.  There are multiple sizes of each of these products and a critical learning is that you need to make sure to get the right sized holder for the thickness of bully stick you are using - I'll delve into that more in a bit.
What did our 9 reviewers say more specifically about these two holders?
When asked which holder they would buy, 5 said they would buy the Bully Buddy and 4 said they would buy the Bully Grip.
Bully Buddy feedback:
The dog can't get the bully stick out of the holder!
Easy for the dog parent to secure the bully stick and take it out
Bully Grip feedback:
Dogs tend to prefer the shape of this holder and it's softer rubber material
Slightly higher rate of the bully stick coming out of the holder
A little more difficult to secure the bully stick and to take out
Which size to get?
As determined by the testers and also confirmed by the creators of the Bully Buddy and Bully Grip, matching the size of the holders to the bully stick thickness is more important than matching the size of the holder to your dog size (in my opinion the marketing of the holder sizes is a little misleading on this front!) as if the bully stick doesn't fit into the holder snugly, it can become easy for your dog to get the bully stick out.  And except for the extremes, the holders are safe for dogs of different sizes (this was confirmed by the makers of the Bully Buddy and Bully Grip).
The Bully Buddy X-Small up to Medium and the Bully Grip Mini will work very well at providing a tight hold.  The Bully Buddy Large and Bully Grip Standard also will provide a pretty tight hold, there is just a slightly higher chance of the stick coming out if it is on the thinner side of the range (so closer to 5/8" than 1") with these larger sizes.
Here is what these thicknesses of bully sticks look like: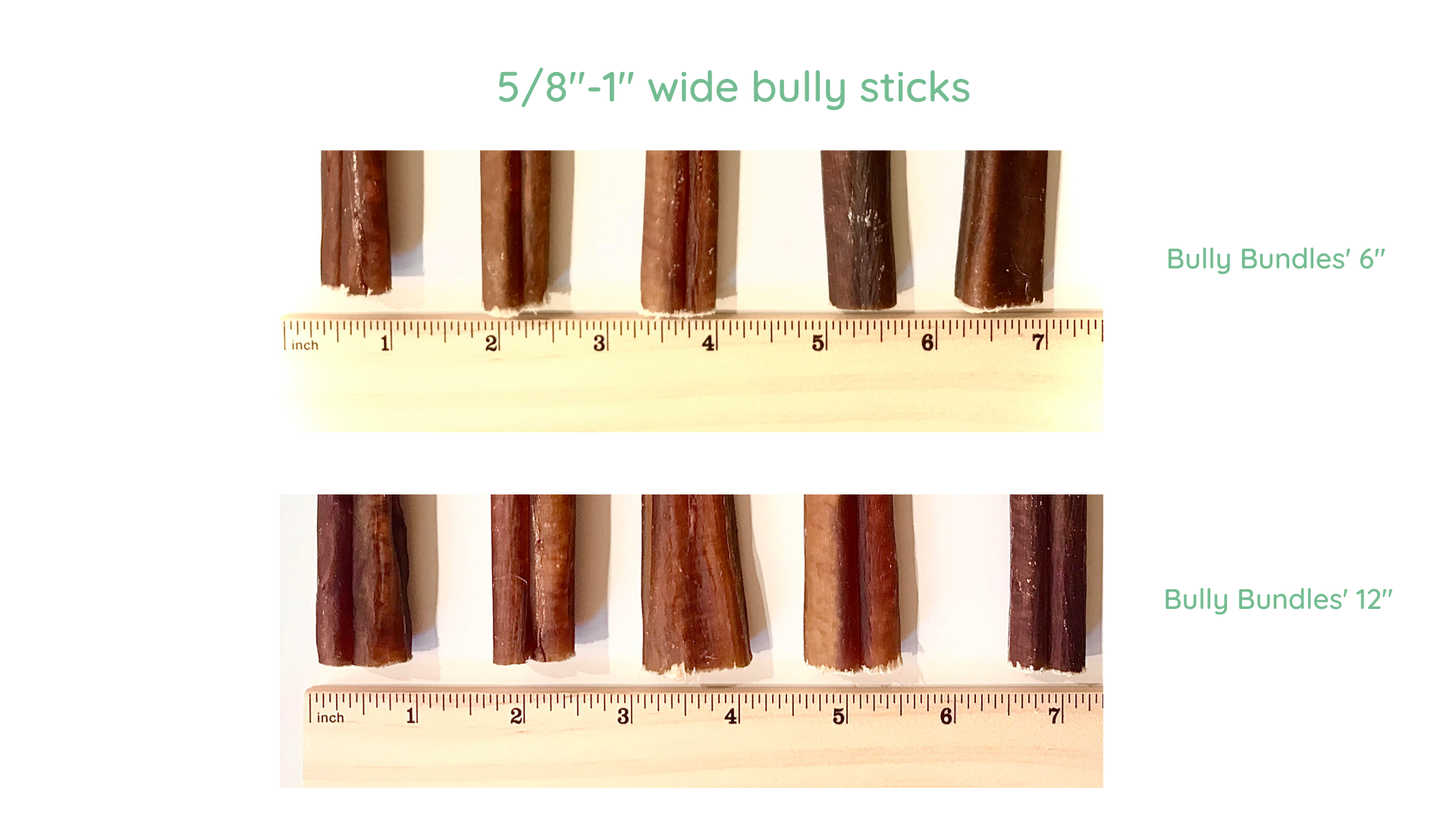 Where to buy?
Bully Buddy
Amazon ($25.95-$42.95 - free shipping for Prime members)
Bowwowlabs.com ($22.95-$39.95 + $5 shipping)
Bully Grip
Same price everywhere: $15.95-$18.95
Bullybundles.com/shop (free shipping)
Amazon.com (+$2.50 shipping, not Prime eligible)
These prices are as of January 31, 2020
Thank you so much for reading this article!  I hope this has been helpful to you.  If you have any questions or feedback please email me (Ryan) directly at [email protected].
-Ryan, founder of Bully Bundles
I am not incentivized by any of these companies to write about or promote their products.  I simply feel that as a provider of bully sticks, I owe it to my customers to be as informed as possible on these products and to share my transparent and unbiased information with you!